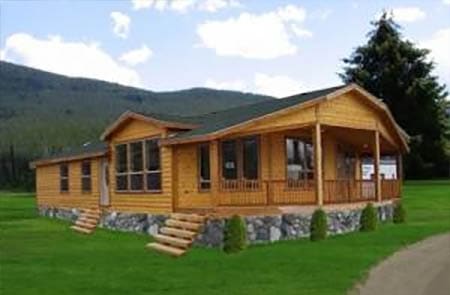 Mobile Home Loan Products & Programs
Learn more about the types of loan products & programs that are offered for manufactured and mobile homes in Oregon. It's a good idea to have the information listed below ready when you contact us. Each applicant is unique, and having this information available helps us provide you with fast and easy service tailored to your specific needs.
---
Information We Need From You:
Is your home on Land or in a Community?
What is the Year and Manufacturer and the Size of the home
Which Program(s) are you interested in (purchase, refinance, cash-out, debt consolidation or home improvement)
A brief understanding of your credit history (if available)
If you live in Oregon and need financing for your manufactured or mobile home you've come to the right place. We are your locally owned loan source for mobile homes, manufactured homes and conventional home mortgages. Our Fast and Easy loan process designed to save you time and money.No login required!
We offer home loans in Oregon for:
New Home Purchases, Low Rate Refinance, Debt-Consolidation, Cash-Out, and Home Improvements
Our loans are straight forward:
Free no cost or obligation loan analysis, No application fees, Fast and easy loan processing, Low fixed rates, No pre-payment penalty, Terms up to 25 years, Low down payment, Bi-weekly payment option, Automatic payment withdrawals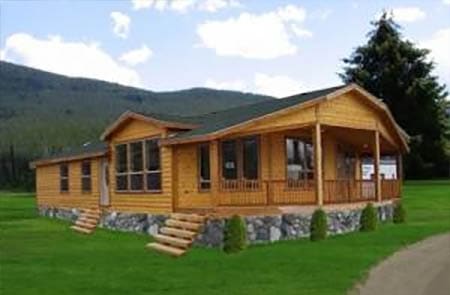 Our Products:
In-Park or Leased Land, Private Land Not Owned by the Borrower or Home-Only
- Non-conforming, Lender Portfolio Personal Property Loans
Land and Home (Title eliminated, Non-Title eliminated, Permanent Foundation, Non-Permanent Foundation)
- FHA and VA (Double and Triplewides only on Permanent Engineered/Certified Foundation)
- FNMA (Doublewide and Triplewide only on Permanent Foundation)
- Non-conforming, Lender Portfolio (Doublewide/Triplewide only no foundation/title elimination required)
Our Programs:
New Home Purchases, Low Rate Refinance, Debt-Consolidation, Cash-Out, and Home Improvements
Pre-qualification fees: No Upfront Application or Credit Bureau Fees to obtain pre-qualification.
Rate Products: We offer Fixed, Variable and Step Rates. Some restrictions may apply based on your location.
Interest Rates: Range from 5.0% to 12% depending on your overall credit quality,the age of the home, your collateral type, loan amount, loan-to-value and type of interest rate program selected. Your rate will be determined and outlined on your Pre-Qualification letter.
Loan Terms:

Home Only:
Up to 25 years, based on the age of the home, loan amount and program type.
Land and Home:
Up to 30 Years, based on age of home, loan amount and program.
Down Payments:

Home only Purchase
: 5% based on excellent credit. 10%-20% down based on good to average credit history.
Land and Home Purchase:
FHA 3.5% down, FNMA 20% down, Non-Conforming 10% down, all based on credit history and age of home and program selected
Occupancy: Owner occupied only - No rental, Investment, Buy-for Family/Friends or Co-signer programs.
Second or Vacation Homes in resort/recreational locations are acceptable
Minimum Loan Size:

Home Only:
$15,000 (singlewide, doublewide and triplewide)
Land and Home:
$60,000 (Doublewide and Triplewide only)
Age of Home:
Singlewide:
1994 or newer
Doublewide and Triplewide:
1976 or newer POST-HUD (exceptions available in CA)
No Prepayment Penalties: Pay-off your loan early, make additional payments or refinance without a penalty.
Bank Repossessions/HUD Foreclosures: We do not offer financing for repossessions or foreclosed properties.
Request More Information

Need more information? Our professional, friendly and informed Oregon loan specialists are ready to discuss your financing options.  
Give us a call at (800) 238-9202 or complete the short request form below and we'll be in touch with you right away
.

Oregon Mobile Home Loan By Financial Services Unlimited, Inc. is an Equal Housing Lender. NMLS #3242

Ready To Get Started?
Just complete the form below or call and speak directly to one of our Loan Specialists, Toll-Free at (800) 238-9202
"Many thanks for helping us with securing our "in-park" mobile home loan and insurance. Your company was very professional and closed our loan very quickly."

"Not only were we up the creek without a paddle, we had a hole in our canoe! Thanks so much Bruce! Without you, we'd have been sunk."
"Your company was very attentive to our situation. I would recommend your services to anyone wanting to purchase a mobile or manufactured home."